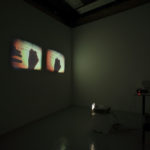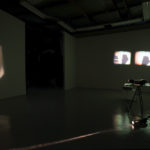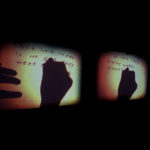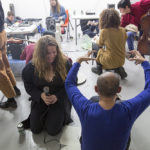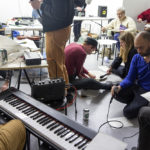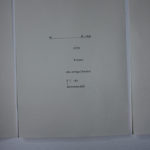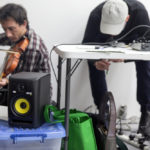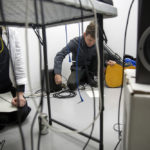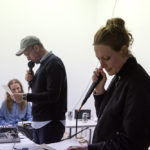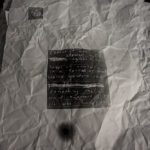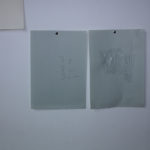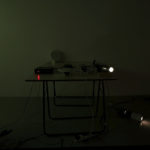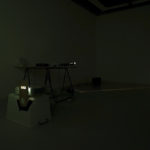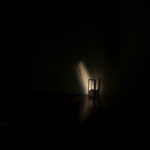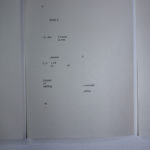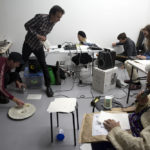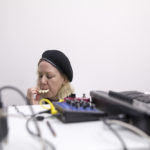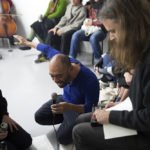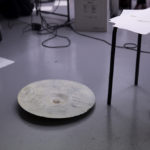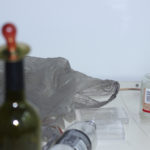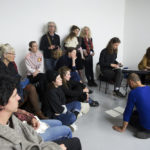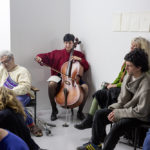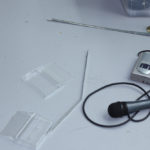 Four things:
1. Words from elsewhere are transcribed and shaped
2. Sounds: non-musical ones in the flat,
many imagined ones,
3. Words gathered at random from shelves,
inscribed chalky,
on wet wall
4. A murmuring house,
many could be's
________________________
As part of his exhibition, MP Hopkins also performed a score titled 'Rooms into a Room', which is a 39-page text-based score that was based on 3 things:
1. various domestic ambient sounds from two places: a flat Hopkins lived in in Melbourne, and current house in Marrickville
2. notes from Hopkins' musical compositions
3. invented, fantasy, nonsense sounds
The performance took place on Saturday 3 June 2017, and its ensemble included:
Matthew Brown (electronics)
Lucy Phelan (electronics)
Tim Coster (electronics)
Laurence Williams (violin)
Elise Harmsen (cello)
Peter Blamey (guitar)
Emma Ramsay (organ)
Ruark Lewis (voice/objects)
Anna John (voice/objects)
Zoe Robertson (voice /objects)
Brian Fuata (voice/objects)
MP Hopkins (voice/tapes)
Andrew McLellan (voice/objects)
Event images + video by Rafaela Pandolfini
MURMURING HOUSE
MP Hopkins
19/5-4/6/17
This project has been assisted by the Australian Government through the Australia Council for the Arts, its arts funding and advisory body.