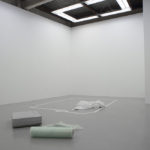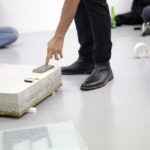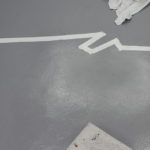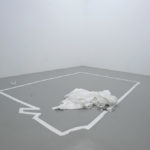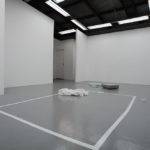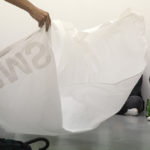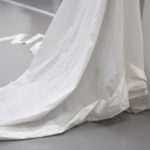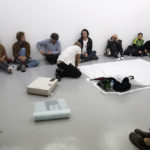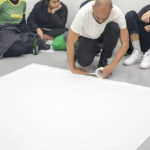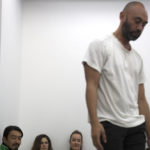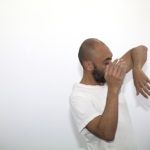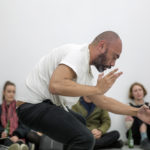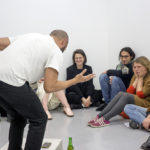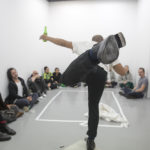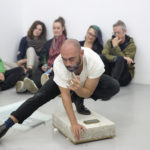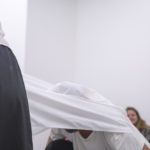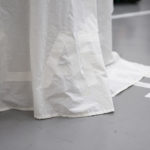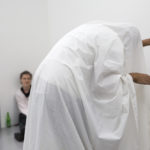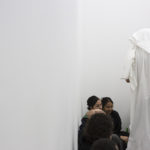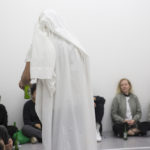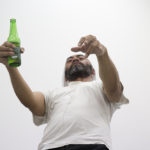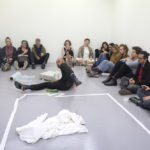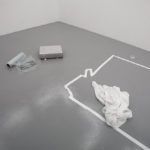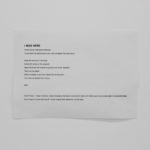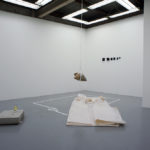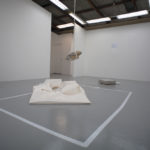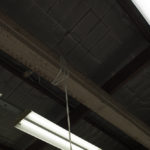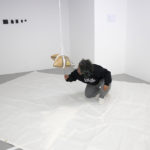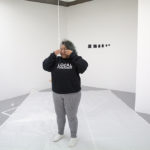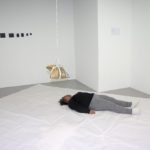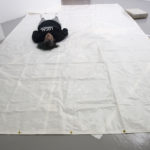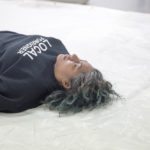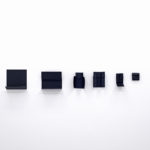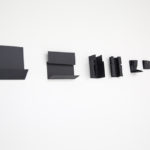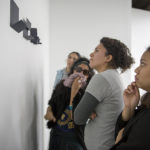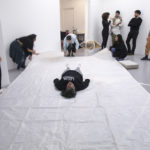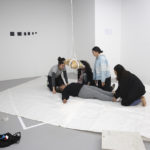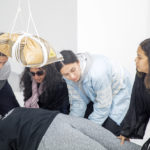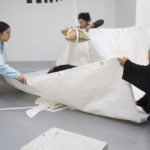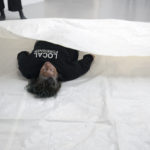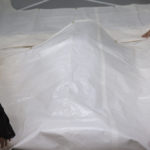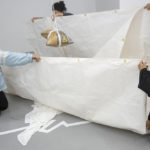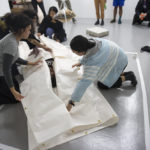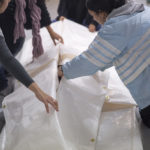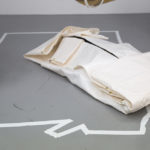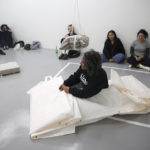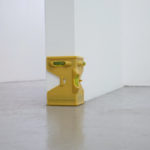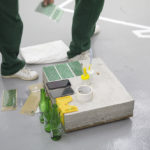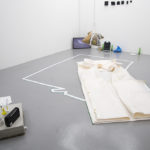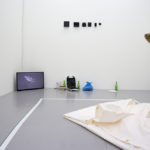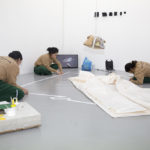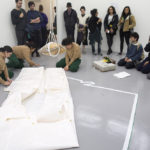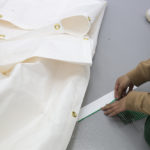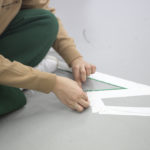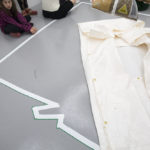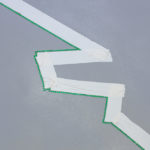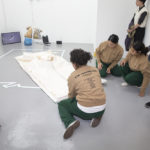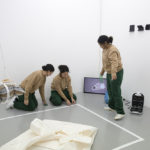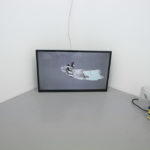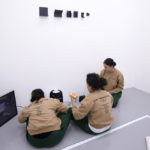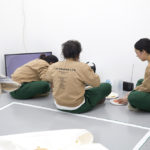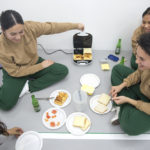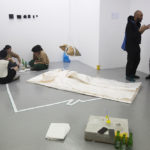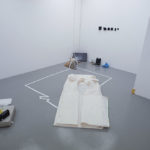 Over the course of three weeks, Gallery 1 was a workshop, stage and catchment for three new performance works by Brian Fuata, Latai Taumoepeau and collective Get to Work. Performance events were scheduled each Saturday of the exhibition duration at 4pm.
Detritus, props, texts and research materials remained in the space over this period, accumulating what is to be considered the exhibition, external to the performance events. The framework aimed to decentralise notions of time and space in the typical exhibition program, and foregrounds fluidity of authorship across the events as objects, texts and materials absorbed into a collective stream of dialog and action.
Splashback 2 is the second occurrence of the Splashback performance program, curated by Anna John.
Saturday 10 June, 4pm – Brian Fuata: 'I will most likely die from suicide by Brian Fuata'
Brian Fuata performed a structured improvisation about apparition, occupation and kinship.
Saturday 17 June, 4pm – Latai Taumoepeau: 'I WAS HERE'
For a week, 55 was an open studio where anyone was been welcome to drop in and join Latai in uncovering invisible narratives from the neighbourhood. This performance is the first development of an on-going exploration.
Saturday 24 June, 4pm – Get To Work: 'GTW TRADING LTD'
In this performance, Get to Work scaled the site, constructed a relationship to the space, and worked together in completing collaborative tasks.
Event images + video by Rafaela Pandolfini
SPLASHBACK 2
Brian Fuata / Latai Taumoepeau / Get To Work
9-25/6/17
This project has been assisted by the Australian Government through the Australia Council for the Arts, its arts funding and advisory body.