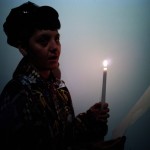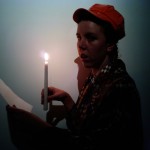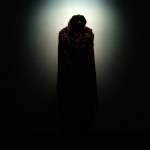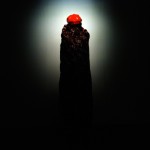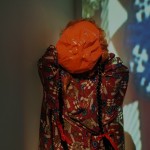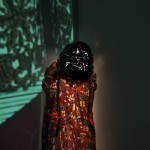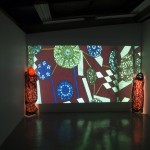 The show is the first collaboration between Vicki Papageorgopoulos and Emma Ramsay. The artists have shared studio space since the beginning of this year. They also live together and solidified their friendship whilst travelling through India in 2010.
Our original ideas for HOT MOCK, were influenced by a lot of the DIY aesthetics and production of art in India that we came across. One main occurrence that struck a cord with us was that artists promoted themselves, sold their own work and integrated with art buyers and audiences directly through any means possible, i.e. making your own cart to move around to sell your work, carrying work around in knapsacks and approaching people directly.
It resonated with ideas that Vicki and I share about art making – that it is more important than ever to focus on making work from self-propelling ideas rather than having a market driven focus. That said many artists in India were making work that was in 'their own style' as well as more commercial works that they would make because it was more marketable. These two kinds of works sat side by side and there seemed to be no problem with this approach. It was in fact the smart approach, and the approach of someone that wants to survive solely off their art.
The original title for the show 'CONTENTMENT; LIVING OFF MY ART FOR $1.99', was based around us mass producing paintings of the same abstract pattern and then selling them off at $1.99 (referencing buying art materials from $2 shops, and the paintings being sold for what we think they were 'worth'). In the months leading up to the show we spent a month apart and we both ending up exploring artist portraiture, and decided that our show could go further and perhaps look at what the general perception is of what an artist 'looks' like and how they spend their time. It is something that we find ourselves challenged by often in our everyday, when presenting ourselves to new acquaintances for the first time. The idea of 'posing' became a major idea we shared as a jumping off point for some new work.
In the Shooting the Shit video, Vicki poses with several wax dummy versions of her idols and favourite celebrity icons. She relates to them however less as a tourist, but instead as a close friend, an old pal, a confidant. The video plays on loop in conversation with two sculptural portrait pieces made by Emma. They present the artists as 'Time Out Dolls' standing shut off from the world -their head in their hands, bound together in creepy 'Versace' rip off leisurewear and perpetual deep thought. Close up footage of the leisurewear is also featured in the video loop and becomes the backdrop to a clumsy, de-tuned soundtrack of horns and make shift percussion piece created by Emma.
HOT MOCK is now the beginning of an ongoing collaboration between Vicki and Emma and is bound by the conversations and events that occur across our shared art studio, at home and friendship.
Emma Ramsay
HOT MOCK
Vicki Papageorgopoulos / Emma Ramsay
22/9 – 9/10/11