55 Call Out May 2018 – May 2019
55 invites you to be part of the forthcoming May to May program.
Hit the proposal tab below for more info.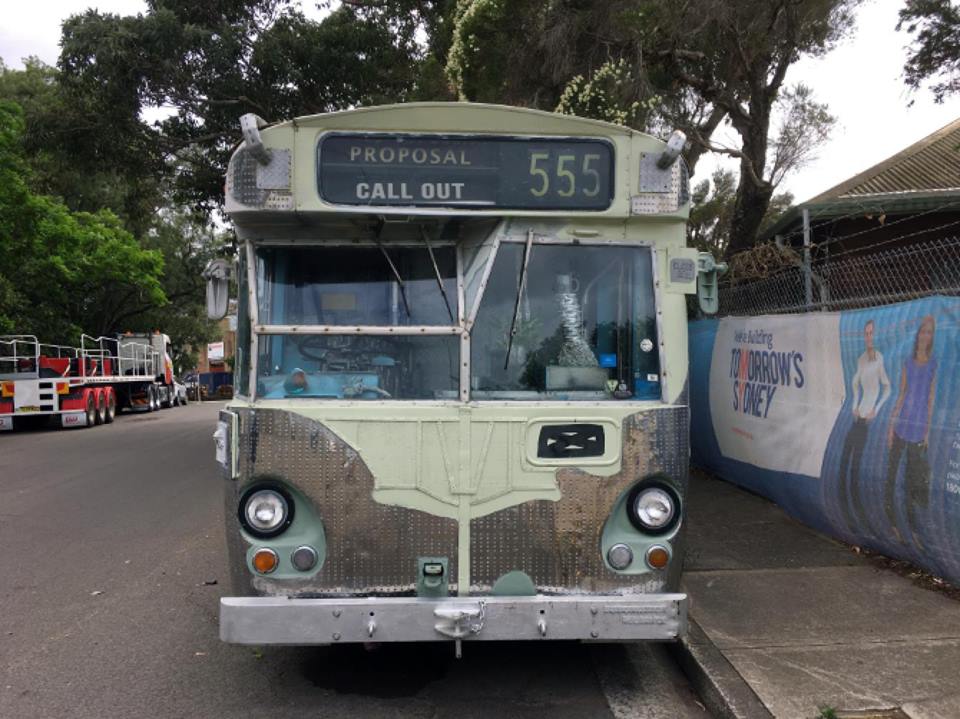 55 Call Out May 2018 – May 2019
55 invites you to be part of the forthcoming May to May program.
Application:
– Proposal must be for new works + unexhibited works in Sydney prior
– Make sure all text/images files and links work (pdfs preferred with embedded links)
– Title files with your name
– Include exhibition date preferences (between May 2018 – May 2019)
– Send your proposal to proposals@55sydenhamrd.com
– Floorplans – http://www.55sydenhamrd.com/floorplan
Deadline:
– Due Sunday 14 January, 2018 – 11:59pm
– You will be notified of the outcome by 27 January, 2018*
The program is made of approximately 28 exhibitions with two shows opening simultaneously across both our rooms. We also make room for curated exhibitions across both.
– Up to 10 proposals selected for individual rooms
– Up to 2 proposals selected for exhibitions across both rooms (proposed by a curator)
– Exhibition duration 3 weekends + opening night
– Events (talks/launches/performances/screenings/sound) – one day/night events
See our exhibition archives to get an indication of the work we've been doing over the years, and for more visuals on the gallery spaces.
Funding/Support:
For the May 2017-2018 exhibition program 55 was able to provide generous artist/curator fees. We will be working hard to raise the necessary resources to cover base expenses, and pay fees for this call out as well. Should your proposal be successful, it will be amalgamated into our upcoming grant applications.
We welcome interstate, and international proposals, and will work with you to secure adequate resources should you be selected.
Look forward to hearing from you over the coming months.
*Given the volume of applications we receive relative to the scale of our operations, we do not provide any requested feedback on your application. We also don't have time to answer queries – if you have any other questions that are not answered above, likely means we don't have the answers yet either.
This is an art space at a commercial property once occupied by an undercover KGB unit between 1983-1990. The late Dr Jim Cairns (former Deputy Prime Minister for the Whitlam Government) was reported to be the owner of the estate during this period. It was later revealed that a team of scientists conducted intensive research on the psychokinetic powers of Nina Kulagina (1926-1990). Following Nina's death, the building came under review by the NSW Government as a result of complaints made by the subsequent tenants. On evaluation of the premises, the Department of Planning reported abnormal activity on site and requested assistance from the Australian Secret Intelligence Organisation (ASIO). Their paranormal investigative unit concluded that a poltergeist had taken possession of the lot. Several attempts were made to channel the specter for intelligence purposes, all of which failed and resulted in twelve unexplained deaths.
Founded and directed by artist Iakovos Amperidis, the space opened on April 7th 2011. In 2012 it was co-directed with artist Leah McPherson, and between 2013-2014 with curator/writer Eleanor Ivory Weber. Since 2015, 55 represents eleven artists who also coordinate an open exhibition program.
Originally a single exhibition room, 55 has expanded to occupy the entire first floor of the warehouse, now housing two gallery spaces, and an adjacent artist-studio complex opened and managed by artist Elise Harmsen.
55 is a leased property, and not for profit.
Welcome.
55 is on Cadigal land, and acknowledges the prior ownership of this area by the Cadigal people who were dispossessed by European invasion more than two hundred years ago.
---
Artists: Jelena Telecki / Anna John / Paul Greedy / Latai Taumoepeau / Simon Yates / Luke Parker / Elise Harmsen / Del Lumanta / Nick Strike / Sach Catts / Biljana Jancic
Director: Iakovos Amperidis
Administration: Kelly Azizi
Education: Seini Taumoepeau
Finances: Mihajlo Starcevic
Advisory Board: Judy Annear / Daniel Boyd (2017)
Photography: Stelios Papadakis
Studio Manager: Elise Harmsen
---
Acknowledgements and gratitude:
Co-director:
Eleanor Ivory Weber (2013-2014)
/ Leah McPherson (2012)
Former resident artists: Conseulo Cavaniglia / Carla Cescon (2015)
Administration: Charlotte Hickson (2016) / Nanette Orly (2015) / Nina Knezevic (2014)
Assistance: Uri Auerbach / Megan Hanson / Hester Gascoigne / Del Lumanta / Talia Smith (2014-15)
Photography: Francesca Heinz (2014) / Amanda Williams (2015-16) / Jessica Maurer (2016)
Thanks to the many who have put down cash, art works, and other forms of contributions towards our fundraisers during 2011-17 (work in progress…):
Denis Beaubois, Elizabeth Pulie, Alex Kiers, Sarah Goffman, Justin Trendall, Yasmin Smith, Sumugan Sivanesan, Connie Anthes, Alex Gawronski, Kenzee Patterson, Richard Kean, Anne Ferran, Andrew Newman, Rachel Scott, Alison McGregor, Zuza Zuchowski, Clare Milledge, Emma Davidson, Leah McPherson, Emma Ramsay, Emma White, Eloise Kirk, Shane Haseman, Ian Milliss, Matthew Hopkins, Vincent O'Connor, Kenzie Larsen, Vicki Papageorgopoulos, Francesca Heinz, Koji Ryui, Ella Rose Barclay, Nick Strike, Samantha Whttingham, Gianni Wise, Jesse Hogan, Steven Pennington, Phil Aston Williams, Samuel Bruce, Karena Keys, Sach Catts, Scott Donovan, Ernest Aaron, Daniel Green, Sean Kerr, Philipa Veitch, Emily Hasselhoof, Mathys Gerber, Hany Armanious, Daniel Boyd, Mark Brown, Bonita Bub, Carla Cescon, Sarah Contos, Mikala Dwyer, Marya Elimelakh, et al., Paul Greedy, David Haines, Emily Hunt, Biljana Jancic, Anna John, Anna Kristensen, Ruark Lewis, Ollie McKenzie, Michael Moran, Ms&Mr, JD Reforma, Marilyn Schneider, Keg De Souza, Teo Treloar, Marian Tubbs, Andrew Hurle, Simon Yates, Jelena Telecki-Starcevic, Justene Williams, Mike Parr, Mitch Cairns, Mitchel Cumming, Brendan Van Hek, Consuelo Cavaniglia, Jack Langan Dunbar, Ali Noble, Stephen Ralph, Sarah Newall, Zoe Robertson, Nicola Smith, Tony Albert, Neil Beedie, Anna Kristensen, Bianca Hester, Agatha Gothe-Snape, Anna McMahon, Ben Denham, Ben Terakes, Brian Fuata, Cybele Cox, Elise Harmsen, Kate Beckingham, Luke Parker, Lynne Barwick, Michelle Hanlin, Patrick Head, Robert Pulie, Sean O'Connell, Tim Schultz, Vicky Browne, what, Del Lumanta, Clare Peake, The Twilight Girls, Andrew Hazewinkel, Suzy Faiz, Jake Atienza, Kuba Dorabialski, David Greenalgh, Talia Smith, Justine Youssef, Dominic Kirkwood, Nuno Rodrigues de Sousa, Madeleine Preston, Matte Rochford, Izabela Pluta, Sarah Minx, Susan Norrie, Athena Thebus, Eleanor Ivory Weber, Michele Hanlin, Jasmine Guffond, Jason Markou, Dean Cross, Debris Facility, Nathan Beard, Sara Oscar, Tim Schultz, Tané Andrews, Cybele Cox, Stuart Bailey, Laura Hunt, Maggie Brink, Lisa Andrew, Tina Havelock Stevens, Mark Clyburn, Vincent OConnor, Katie Murray, Andrew Fedorovitch, Erin, David Ferrando Giraut, Janice Fieldsend, Julian Talarico, Joao, Anaïs Leroy, Andrew Haining, Brooke Andrews, James Weber, Ge Hailun, Nick Spratt, Isobel Parker Philip, Clara Chon, Leigh Russell, Susan Gibb, Nathan Thompson, Louise, Maxime Bichon, Matthew Hanson, Nuno Luz, Tyza Stewart , Sophie V Coombs, Chloe Geoghegan, Georgia Kaw, Maria Miranda, Aidan Archer, Adrian Clement, Aaron Seeto, Emilia Batchelor, Rachel Frere, Kimberley Ivory, Pedro Ramos, Scott Rogers, Martin Gascoigne, Stephanie Overs, Helen Johnson, Sofia Lo Bianco, Danae Fitzpatrick, Sarah Cottier, Samantha Ferris, Terry Burrows, Alana Kushnir, Chelsea Hopper, Kim Spinks, Clinton Bradley, Kathleen Rochford, Susan Best, Melissa Azizi, Laudy Azizi, Sakura, Hoang T. Vo, Uri Auerbach, Adrian Gebers, Caraline Douglas, Georgina Cole, Hoang T. Vo, Amanda Milledge, Tom Smith, Caraline Douglas, Michelle Newton, Claire Hargreave, Kailana Sommer, Pedro de Almeida, Lucas Davidson, Sarah Georgopoulos, Gianni Wise, Dara Gill, Tom Cole, Stefan Bagnoli, Sofia Freeman, Samar Dandy, Rafaela Pondilini, Nick Shimmin, Kieryn Mckay, Kelly Azizi, Julia Rochford, Judy Annear, John Cruthers, Jenni Carter, Elvis Richardson, Elaine Baker, Chris Jones, Brad Buckley, Anwen Crawford, Emma Sputnik, Soda Jerk, Amelia Groom, Jack Jeweller, Janis Ferberg, Deborah Kelly, Giselle Stanborough, George Tillianakis, Sarah Rodigari, Megan Hanson, Andrew Newman, Mark Titmarsh, Sebastian Goldspink, Bethany Small, Alicia Siberras, Techa Noble, Zanny Begg, John Ward Knox, Feary, Todd McMillan, Christopher Hanrahan, Nigel Lee-Yang, Ellie Godworth, Ruark Lewis, Daisy Farnham, Danielle Zorbas, Vaughn O'Connor, Helen Hughes, Naomi Oliver, Sean Lowry, Nigel Helyer, Matthew Allen, John A Douglas, Juilee Pryor, Matt Hanson, Sandra Di Palma, Sarah Nolan, Liz Reidy, Brianna Munting, Toby Chapman, Emma Price, David Capra, Dominic Kirkwood, Lisa Jones, Tim Burns, Amanda Rowell, Paul Donald, Hester Gascoigne, Elizabeth Anne, Katie Lenanton, Melissa Heris, Nat Randall, Luke McMaster, Oliver van der Lugt, Leigh Rigozzi, Bradley Vincent, KK+JLD, Lawrence Smith, Raquel Caballero, Jacob Ogden Smith, Black Scabbard Research Centre, Fimona Kinderloop, Daniel Mudie Cunningham, Kevin Do, Lucy Cliché, Sharne Wolff, Alexandra Clapham, Sharon Kitching, Jesse Pepper, Vida George Hunt-Hurle, Moiriana Chinzoka, Hetti Perkins, Alana Kushnir, Sheridan Coleman
Many thanks to the Australia Council for the Arts, its arts funding and advisory body for assisting us between May 2016 – May 2017, and May 2017 – May 2018.
All printing done via Yudi Gani @ UDJ Print and Design